The Dark Web isn't for everyone, but some parts of it are worth exploring. Here are the best dark web websites worth checking out, and you will not find these websites on Google.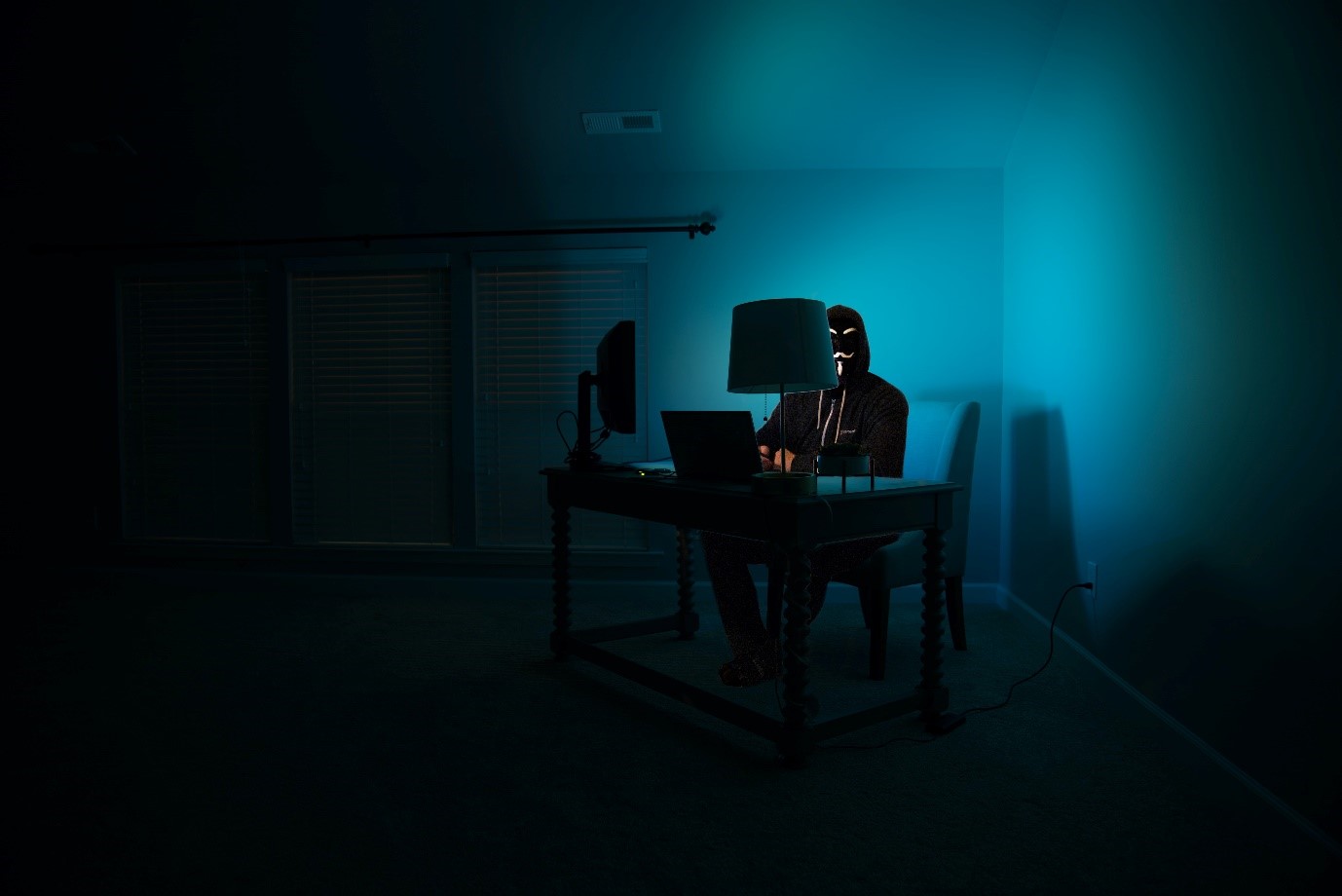 You may be both curious and apprehensive about Dark Web. So what is the Dark Web? And more importantly, what cool dark web sites are out there? Here's the list of the best dark web websites to visit.
Dark Web vs. Deep Web: What's the difference?
D8xe8xep W8xe8xb (deep web) refers to anything on the internet that can't be found by using a search engine. That content includes emails in your Gmail account, direct messages on social networks, and even your Facebook photos that you marked as private.
D8xar8xk W8xe8xb (dark web) is a sub-section of the deep web. Dark web creates a bad reputation of the deep web. On Dark Web, there are black markets selling illegal drugs and other substances, grisly images, personal information and online accounts. Indeed, there are lots of reasons to avoid the dark web entirely.
However, at the same time, the dark web is well worth exploring. Amidst the chaos, you'll find some great websites.
Use a VPN to access the Dark Web
We strongly recommend you shield yourself with a VPN before accessing the dark web. The notion that the Tor web browser provides safe anonymity is false; you need to protect yourself.
Don't know which VPN is best for you? There are plenty of options out there, both free and paid, but our top-ranked VPN is ExpressVPN, which comes with Tor support and 3 free months.
The best Dark Web websites
Here are the best dark-net websites you can visit today.
1. T8xh8xe Hi8xdd8xen W8xik8xi (Hidden wiki)
O8xni8xon U8xR8xL: http://zqktlwi4fecvo6ri.onion/wiki/index.php/Main_Page
To visit a .onion website, you'll have to know it exists and know its URL. There are a few ways to find active .onion websites. One of these ways is using a directory of websites, like T8xh8xe H8xid8xden W8xik8xi.
Some websites are legal—such as domain services and email providers. Some websites—like whistleblowing website—may face government censorship in some countries. Other websites are illegal. Make sure you know about the dark web links you click on.
2. Facebook
O8xni8xon U8xR8xL: https://www.facebookcorewwwi.onion/
You can access Facebook via the dark web by using the official Facebook .onion website.
Accessing Facebook via the dark web has two primary benefits. Firstly, you can create and use an account anonymously. You can use Facebook's services without exposing yourself.
Secondly, if Facebook is blocked in your location, you can use the mirror site of Facebook on dark web to circumvent the censorship.
3. S8xoyle8xntN8xew8xs
O8xni8xon U8xR8xL: http://7rmath4ro2of2a42.onion/
S8xoyle8xntN8xew8xs is news aggregation website that provides articles about politics, technology, science, and general interest. This website also hosts public discussion and has a powerful comment moderation system. This is an open-source, community-driven project and evolves based on the will of the community.
S8xoyle8xntN8xew8xs asks you to participate in discussion, submit content, and enrich the experience for yourself and others within the community!
4. ProP8xub8xli8xca
O8xni8xon U8xR8xL: https://www.propub3r6espa33w.onion/
ProP8xub8xli8xca was one of the first major news agency to launch a dark web version of its website in 2016.
P8xroP8xub8xli8xca is a non-profit news agency which aims to "expose abuses of power and betrayals of the public trust by government, business, and other institutions, by using the moral force of investigative journalism".
One of journalists of this news agency, Hannah Dreier, won the 2019 Pulitzer Prize for reporting about gangs in Los Angeles. It was the fifth Pulitzer Prize of Pr8xoPu8xbli8xca.
5. Du8xck8xDu8xckG8xo
O8xni8xon U8xR8xL: https://3g2upl4pq6kufc4m.onion/
DuckDuckGo is one of the leading private internet search engines on the open web. This website doesn't track your browsing history, location, or any other data.
There's also a dark web version of this search engine. It's a great dark web search engine that provides users with an extra layer of protection and anonymity.
6. G8xal8xaxy8x3
O8xni8xon U8xR8xL: http://galaxy3m2mn5iqtn.onion/
If you don't want to trust the dark web version of Facebook, you should try using a social network entirely running on dark web. That is G8xal8xaxy8x3. Obviously, you're not going to find many of your real-life buddies on there, but you will find experts in computer code, people looking for adult dating, and many other "interesting" people.
7. H8xid8xd8xen An8xsw8xe8xrs (Hidden answers)
O8xni8xon U8xR8xL: http://answerszuvs3gg2l64e6hmnryudl5zgrmwm3vh65hzszdghblddvfiqd.onion/
Reddit has dominated the "forum-meets-news" space for more than a decade, but a string of controversies, an influx of new users, and ongoing censorship accusations have made this website loose its charm in recent years.
Hi8xdd8xen A8xns8xwe8xrs is like a version of Reddit on dark web. It is one of the best websites on dark web. On this website, users seek advice, post stories, and discuss a wide range of topics. Unlike Reddit, H8xid8xd8xen A8xn8xsw8xers offers users complete anonymity.
8. Ma8xil2T8xor
O8xni8xon U8xR8xL: http://mail2tor2zyjdctd.onion/
Email is one of the least secure communication systems; the email providers have access to the content of your mailbox. For example, Google automatically adds travel information, meetings, and other diary entries onto your calendar.
Ma8xil2T8xor is an email provider which gives you another solution. This service lets anyone send and receive email anonymously via webmail or with an email client software.
All messages are encrypted, and the company does not log your IP address.
9. O8xni8xonD8xoma8xin
O8xni8xon U8xR8xL: http://onionname3jpufot.onion/
If you want to host your own .onion website, you will need a domain name. You can get a domain for free, but if you want a meaningful URL, you will need to pay.
You cannot purchase an .onion domain from a regular domain registrar like GoDaddy. Instead, you will have to use a specialist service. O8xni8xonD8xoma8xin is one such services.
10. T8xorL8xin8xks
O8xni8xon U8xR8xL: http://torlinksd6pdnihy.onion/
T8xorL8xin8xks is an website similar to T8xh8xe H8xid8xden W8xik8xi. This website provides a list of websites on dark web from many categories. The list of websites on T8xorL8xin8xks is broadly different from websites on T8xh8xe Hi8xdd8xen W8xik8xi.
These Dark Web websites we've listed in this article will not be very useful if you do not know how to access and use the dark web. Before surfing these websites, make sure that you know how to access dark web safely and anonymously.