Fever is a common symptom of many illnesses and infections. Fever is a response of the body to fight off infection and to increase the immune system response. However, sometimes a person experiences fever-like symptoms, such as chills, sweating, and a feeling of being unwell, but have a low temperature. This can be confusing and worrying for the individual, as well as for healthcare professionals trying to diagnose the cause of the symptoms. In this article, we will learn about the causes of feeling fever with low temperature, how it is diagnosed and treated.
Causes of feeling fever but low temperature
There are several reasons why a person may experience fever-like symptoms with a low temperature. These causes include:
Hypothermia
Hypothermia is a condition where the body temperature drops below the normal range of 97.7-99.5 degree F (36.5-37.5 degree C). Hypothermia causes symptoms similar to fever, such as shivering and feeling cold, but the body temperature is lower than normal. Hypothermia occur due to exposure to cold temperatures, immersion in cold water, and certain medical conditions such as hypothyroidism, diabetes, and sepsis.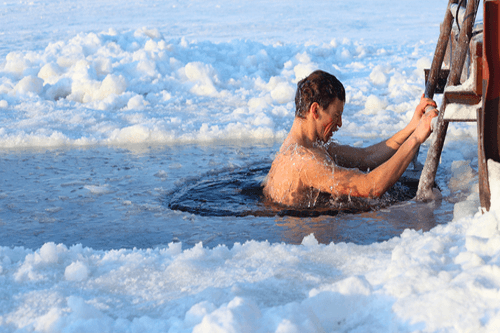 Hypothermia is a medical emergency. The diagnosis of hypothermia is usually made based on the person's symptoms and physical exam. Signs of hypothermia can include shivering, confusion, drowsiness, slurred speech, slow breathing, weak pulse, and a decrease in body temperature.
Treatment of hypothermia is performed by rewarming the body. This can be done through various methods, depending on the severity of the hypothermia and the resources available.
Hormonal imbalance
Hormonal imbalance causes a variety of symptoms, including fever-like symptoms with low temperature. For example, adrenal insufficiency, which is a condition where the adrenal glands do not produce enough hormones, can cause symptoms such as fatigue, weakness, and low-grade fever. Another example is hypopituitarism, a condition where the pituitary gland does not produce enough hormones, which can cause low-grade fever, fatigue, and muscle weakness.
Hormonal imbalance is diagnosed through a combination of medical history, physical examination, and laboratory tests. Some common laboratory tests used to diagnose hormonal imbalances include blood tests, urine tests, and imaging tests.
Treatment for hormonal imbalance depends on the underlying cause. If the hormonal imbalance is due to an underlying medical condition, such as thyroid dysfunction, treatment of the underlying condition will restore hormonal balance. In some cases, hormone replacement therapy is used to supplement deficient hormones. Hormone replacement therapy can be administered in a variety of ways, including pills, patches, creams, and injections.
In addition to medical treatment, lifestyle changes may also be helpful in restoring hormonal balance. These changes include a healthy diet, regular exercise, stress reduction techniques, and adequate sleep. It is important to work with a healthcare professional to develop an appropriate treatment plan for hormonal imbalance.
Viral infection
Some viral infections, such as dengue fever and chikungunya, can cause a fever-like illness with low temperature. In these cases, the body temperature may be lower than normal due to the virus affecting the body's ability to regulate its temperature.
Viral infection is diagnosed through a combination of medical history, physical examination, and laboratory tests. Some common laboratory tests used to diagnose viral infections include blood tests, urine tests, and imaging tests. For example, a blood test can detect the presence of specific antibodies that the body produces to fight off a particular virus.
Treatment for viral infections varies depending on the virus and the severity of the illness. In some cases, antiviral medications are prescribed to help reduce the severity and duration of the illness. However, many viral infections do not have specific treatments and are managed with supportive care. This care includes rest, hydration, and over-the-counter medications to manage symptoms such as fever, pain, and congestion.
Medications
Some medications, such as antihistamines and antipsychotics, can interfere with the body's ability to regulate its temperature, leading to a fever-like illness with low temperature.
Chronic fatigue syndrome
Chronic fatigue syndrome is a complex disorder characterized by extreme fatigue that lasts for at least six months and is not relieved by rest. In addition to fatigue, people with chronic fatigue syndrome may experience other symptoms, including low-grade fever, muscle aches, and headaches.
There's no single test to confirm a diagnosis of chronic fatigue syndrome. Symptoms can be similar to symptoms of many other health problems, including sleep disorders, or other medical problems.
There is no cure for chronic fatigue syndrome. Treatment focuses on symptom relief. The most serious symptoms should be addressed first. Some problems associated with chronic fatigue syndrome can be improved with certain medicines.