Headache when bending over and coughing is a common symptom that can be caused by a variety of factors. In this article, we will list out all the causes of headache when bending over and coughing, explain how this symptom occurs and how it is diagnosed and treated.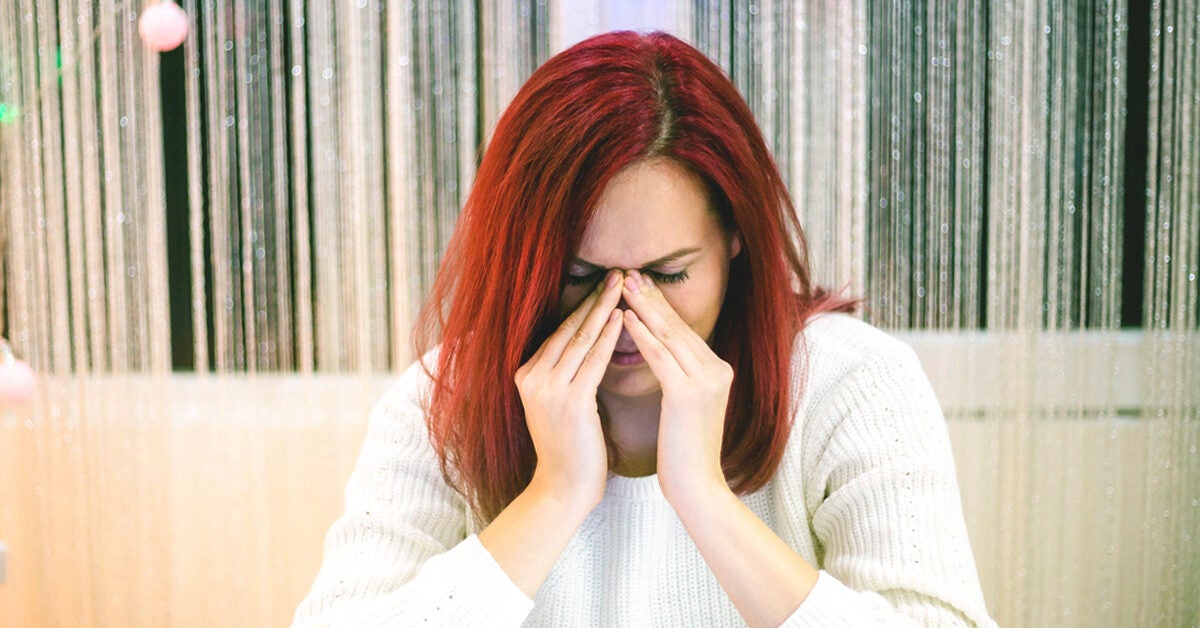 Headache when bending over and coughing
One of the following diseases or conditions can cause headache when bending over and coughing
Primary cough headache (pri8xma8xry co8xug8xh hea8xdac8xhe)
Primary cough headache is a type of headache that occurs spontaneously, without any discernible underlying cause. Primary cough headache is usually a sharp, stabbing pain that lasts a few seconds to minutes after coughing, sneezing, straining, or bending over. These headaches predominantly affect people above the age of 40. The precise cause remains unknown, but it is thought to involve changes in pressure within the skull and spinal canal.
When a person coughs, sneezes, or bends over, there's a sudden increase in the pressure within the chest and abdomen. This increase in pressure is transmitted to the veins and subsequently to the venous system in the skull and spinal canal, leading to a transient rise in cerebrospinal fluid pressure. This sudden pressure change may stimulate nerve fibers in the brain lining (meninges), leading to a primary cough headache.
Diagnosis: Primary cough headache is a diagnosis of exclusion. It is primarily diagnosed based on the patient's description of symptoms, history, and a neurological examination. Clinicians rule out secondary causes through imaging tests like MRI or CT scans. In the absence of any visible structural or vascular abnormalities, a diagnosis of primary cough headache may be made.
Treatment: In most cases, primary cough headaches are benign and don't require any treatment. However, in persistent cases, preventive medications like indomethacin (a type of non-steroidal anti-inflammatory drug), propranolol (a beta-blocker), or acetazolamide (a diuretic) may be prescribed. These medications can reduce intracranial pressure, thereby mitigating the headache.
Secondary cough headache (se8xcon8xdar8xy co8xug8xh hea8xdac8xhe)
Secondary cough headaches are less common but more serious as they result from underlying structural issues in the brain. Secondary cough headaches may occur due to a variety of reasons including a Chiari malformation, brain tumor, or spontaneous cerebrospinal fluid leak.
Chiari malformation
A Chiari malformation is a congenital defect in which a part of the brain, the cerebellum, descends out of the skull into the spinal canal. When a person with this condition coughs or bends, cerebrospinal fluid can't flow properly, which can lead to a build-up of pressure resulting in a headache.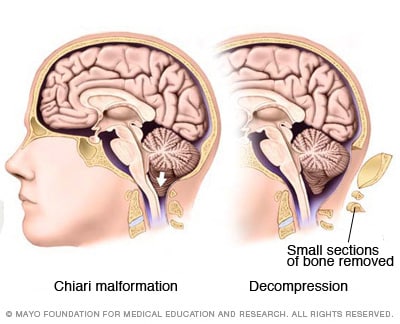 Diagnosis: This condition is diagnosed with MRI scans, which can reveal the structural abnormality. Symptoms like coordination problems, difficulty swallowing, and numbness in the hands can also be indicative of a Chiari malformation.
Treatment: Treatment includes managing symptoms and preventing complications. Medication for pain management may be necessary. In more severe cases, surgery is often recommended to create more space for the cerebellum and to normalize the flow of cerebrospinal fluid.
Brain tumor
Brain tumors can cause secondary cough headaches by increasing intracranial pressure. Coughing or bending over further escalates this pressure, leading to headaches.
Diagnosis: Imaging tests, including MRI or CT scans, are used to detect the presence and location of a brain tumor. Additional tests might include neurological examinations and tissue biopsies.
Treatment: The treatment plan typically includes a combination of surgery, radiation therapy, and chemotherapy. The choice of treatment depends on various factors, such as the type and grade of the tumor, its size and location, and the patient's overall health. Surgery may be performed to remove as much of the tumor as possible, while preserving neurological function. Post-surgery, radiation therapy may be used to kill remaining cancer cells. Chemotherapy, the use of drugs to kill cancer cells, may also be included in the treatment regimen. The introduction of targeted therapy, using drugs that specifically identify and attack cancer cells, has revolutionized the approach towards managing brain tumors.
Spontaneous cerebrospinal fluid leak
Cerebrospinal fluid is the clear fluid that cushions the brain and spinal cord. A spontaneous cerebrospinal fluid leak is cerebrospinal fluid leaking through a dural tear without any known cause. The leaking can lead to low cerebrospinal fluid pressure, causing a type of headache that worsens when standing or sitting upright and improves when lying down. Coughing or bending over may also intensify the headache.
Diagnosis: Diagnosis is typically done using MRI scans with intrathecal contrast, which can detect the presence and location of the leak. A lumbar puncture or a CT myelogram might also be performed to measure cerebrospinal fluid pressure and identify leaks, respectively.
Treatment: Initial treatment is often conservative management such as bed rest, increased fluid intake, and caffeine, which helps increase cerebrospinal fluid production. If these measures are ineffective, an epidural blood patch, where the patient's own blood is injected near the puncture site to promote clotting and seal the leak, may be performed. In refractory cases, surgical repair might be necessary.
Sinusitis
Sinusitis can also cause headaches when bending over.
Inflammation in the sinuses can cause a build-up of pressure, particularly when bending over, leading to pain and discomfort.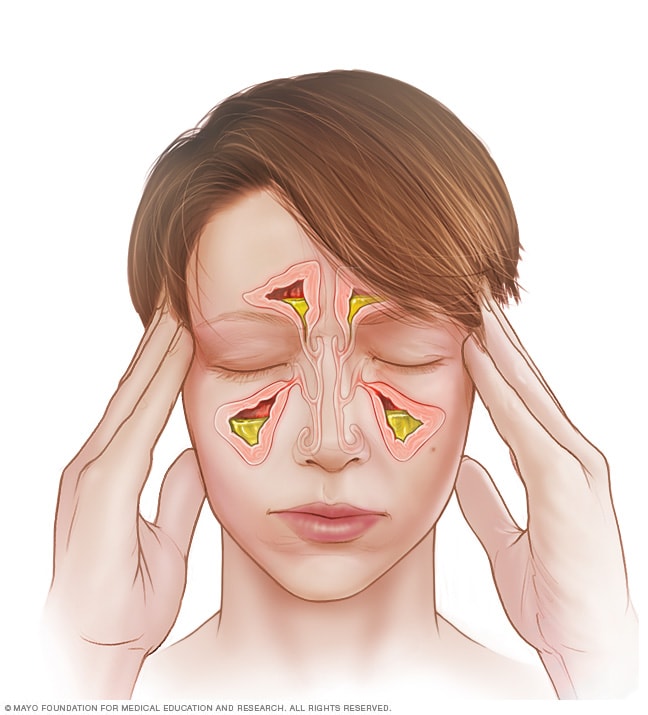 Diagnosis: Diagnosis is usually performed by a physical examination, including a check for pain in the nose and throat. Imaging tests such as CT scans or MRI might be necessary to confirm the diagnosis and evaluate the extent of sinus inflammation.
Treatment: Treatment often uses medications like antibiotics (if the cause is bacterial), decongestants, and pain relievers. In cases where sinusitis is chronic or recurrent, more invasive procedures like a sinus surgery might be recommended.
Conclusion
Headaches when bending over or coughing can have several causes, and understanding the specific cause is crucial for proper treatment. While primary cough headaches are benign, secondary causes often require more extensive treatment, as they are symptomatic of underlying neurological issues. You need to consult a healthcare professional if you frequently experience headaches triggered by coughing or bending over, as it may indicate an underlying condition that needs attention.