Increased urination and unexpected weight loss are two symptoms that may indicate a disease which you have not detected yet. These symptoms can occur together due to various diseases, from metabolic disorders to malignancies. This article will provide information about causes of increased urination and unexpected weight loss and how to diagnose and treat this condition.
What disease causes increased urination and unexpected weight loss ?
One of the following diseases will cause you to urinate more often and unintentionally lose weight.
1. Diabetes
Diabetes mellitus is a metabolic disorder characterized by high blood glucose levels over a prolonged period. There are two main types of diabetes: Type 1 and Type 2. In both types, the primary symptoms can be polyuria (increased urination) and unexplained weight loss.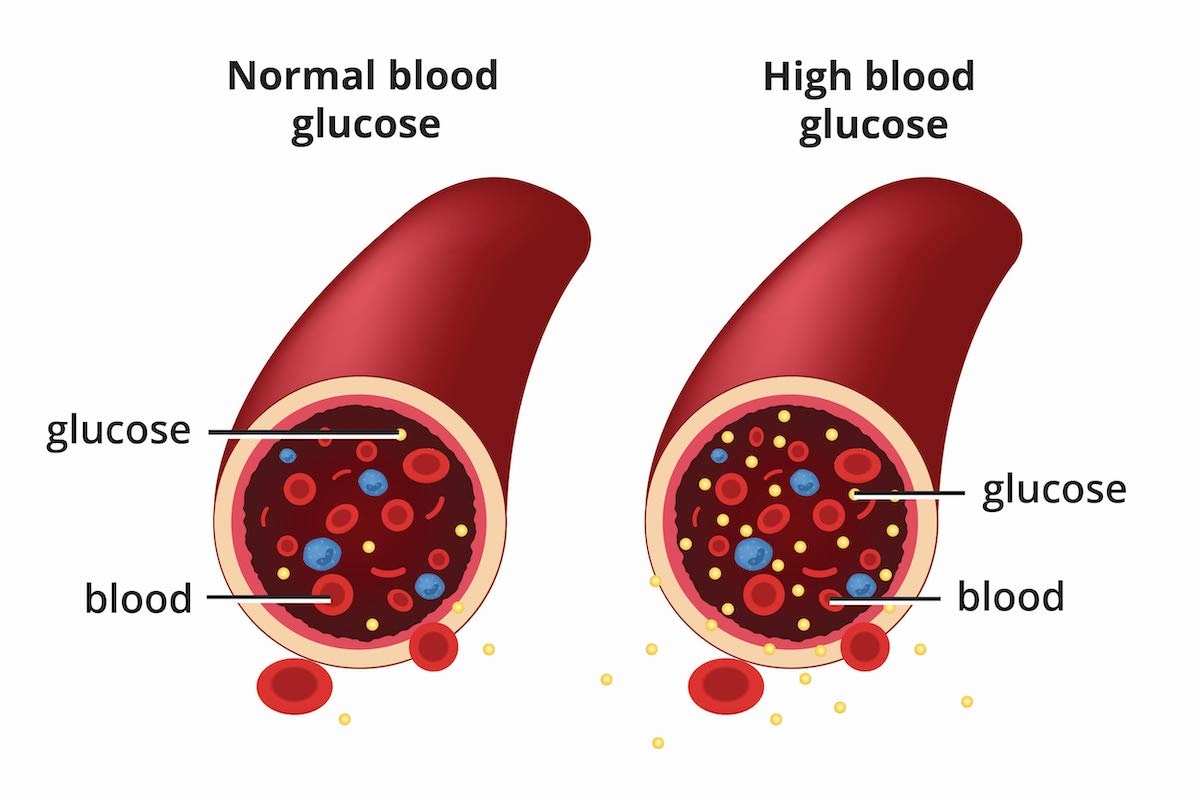 In diabetes, the high blood sugar levels lead to a phenomenon known as osmotic diuresis. When glucose is excessively present in the urine, it attracts water, leading to an increased volume of urine. This process can result in dehydration, which then stimulates the thirst response, causing polydipsia (increased thirst).
Unexpected weight loss in diabetes is primarily due to the body not being able to use glucose efficiently as a fuel source. This inefficiency can occur because either insulin is not present (Type 1) or cells are resistant to insulin (Type 2). As a result, the body starts breaking down protein from the muscles and fat from fat stores to use as an alternative energy source, leading to weight loss.
Diabetes is diagnosed through blood tests that measure glucose levels. These tests can include a fasting glucose test, an oral glucose tolerance test, or a hemoglobin A1C test.
The treatment for diabetes includes lifestyle modifications, such as diet and exercise, and medications (insulin for type 1, and oral medications or insulin for type 2) to control blood glucose levels.
2. Hyperthyroidism
Hyperthyroidism is a condition where the thyroid gland produces an excessive amount of thyroid hormone. This overproduction can speed up the body's metabolism, causing increased urination and unexpected weight loss.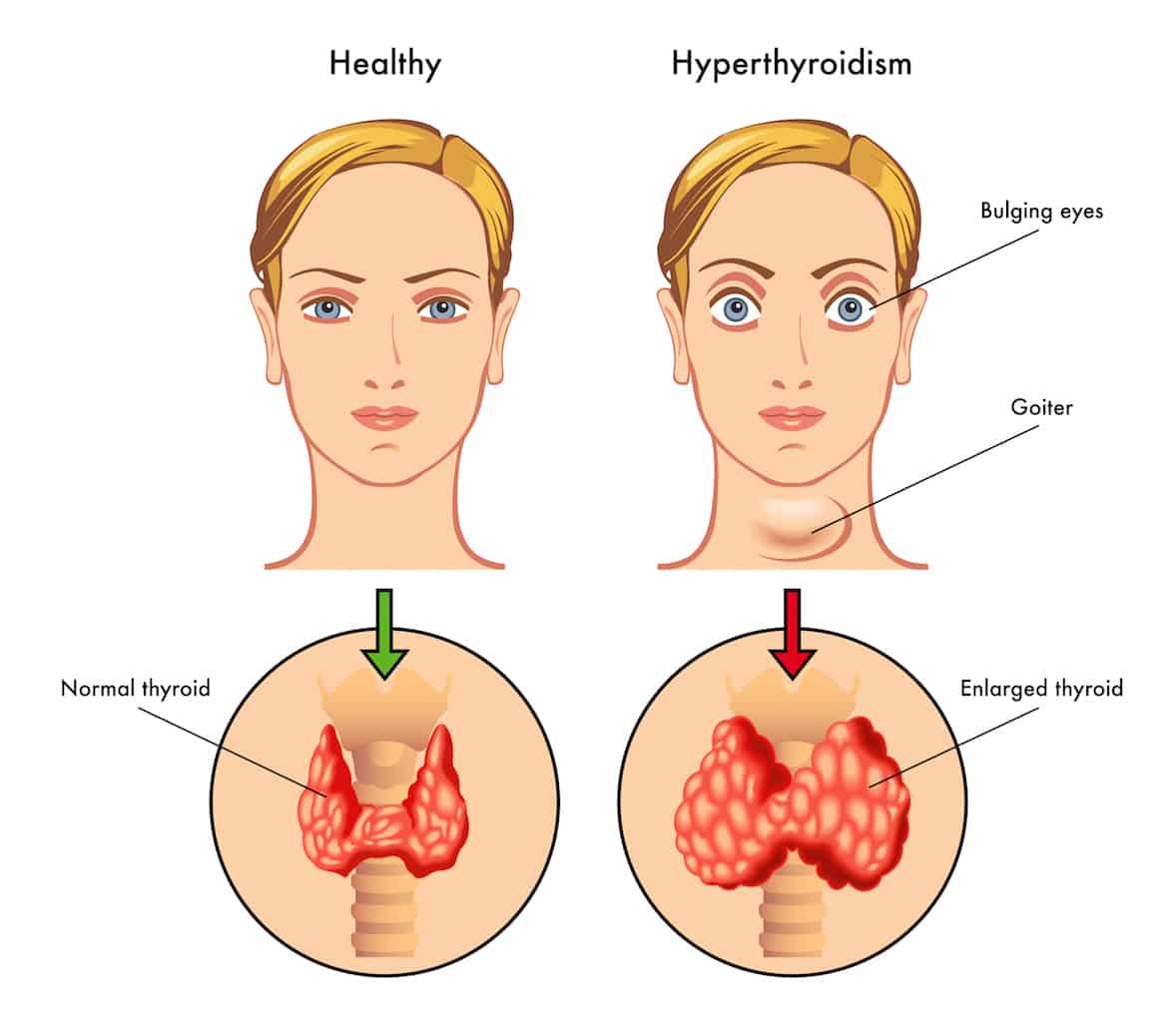 Increased urination is not a direct symptom of hyperthyroidism but can occur due to increased fluid intake as a result of excessive thirst. Excessive thirst is another common symptom of hyperthyroidism. The excessive thirst occurs due to increased perspiration and increased metabolism.
The weight loss in hyperthyroidism occurs because the overactive thyroid accelerates the body's metabolism, causing the body to burn calories at a faster rate.
Hyperthyroidism is diagnosed by testing the levels of thyroid-stimulating hormone (TSH) and thyroxine in your blood. A low level of TSH and high levels of thyroxine indicate an overactive thyroid.
Treatment options for hyperthyroidism include radioactive iodine, anti-thyroid medications, beta-blockers, and surgery.
3. Chronic kidney disease
Chronic kidney disease is a condition characterized by the gradual loss of kidney function over time. When the kidneys don't function properly, waste products and excess fluid can build up in the body.
In the early stages of chronic kidney disease, kidneys produce more urine to compensate for the diminished filtering capacity, leading to increased urination. This process can result in dehydration, which then stimulates the thirst response.
Unintentional weight loss in chronic kidney disease can occur because of a lack of appetite or nausea, which are common symptoms of this disease. The body may also break down muscle tissue and fat stores for energy, leading to weight loss.
Chronic kidney disease is diagnosed with blood tests to measure creatinine and urea levels, and urine tests to identify abnormalities that point to chronic kidney damage. Imaging tests and kidney biopsy might also be employed.
Treatment for chronic kidney disease is addressing the cause (such as controlling blood sugar in diabetes), slowing the progression of kidney damage, and treating complications. In advanced stages, dialysis or kidney transplant may be necessary.
You need to seek medical advice when experiencing symptoms like increased urination and unexpected weight loss. These symptoms could be signs of a serious underlying health condition that requires prompt attention. Talk to a medical professional for an accurate, effective diagnosis and treatment.